ONTECH FORCE TV Repair Services are affordable TV repair service throughout the entire LIVONIA, MI area, including LCD, DLP, Projection and Plasma televisions.

We are proud to employ TV Repair Professionals and are dedicated to providing prompt and courteous on-site or in-shop service of your equipment at very competitive prices.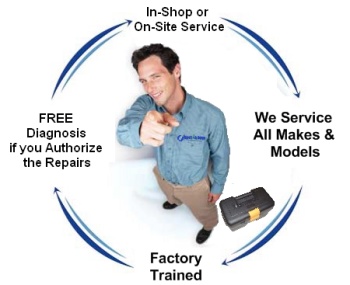 Specializing in CRT, LCD, DLP Flat Panel and Rear Projection TV
10+ years experience (since 1998)
Family owned and operated
Highest level of customer satisfaction
All work is guaranteed

There are so many things that can happen to your Television; the following is a basic list of the everyday repairs that we encounter.
Not powering up
Very Dark Screen
Lines on Screen
Shuts down abruptly
Noisy
etc.


Most Popular TVs We Repair



We get you a Service Tech Everywhere!

Hard Tech Group Services has an instantaneous access to highly qualified copier service providers, operating in virtually most zip codes in the U.S. With this comprehensive geographic and skill set coverage, we can support your business nationally, regionally and/or locally. The result is that we can offer coast-to-coast coverage, increased levels of customer satisfaction and faster response times than other IT service companies can match.